This store requires javascript to be enabled for some features to work correctly.
Get 10% off your first purchase!
Sign up for our email list and get a discount code delivered to your inbox.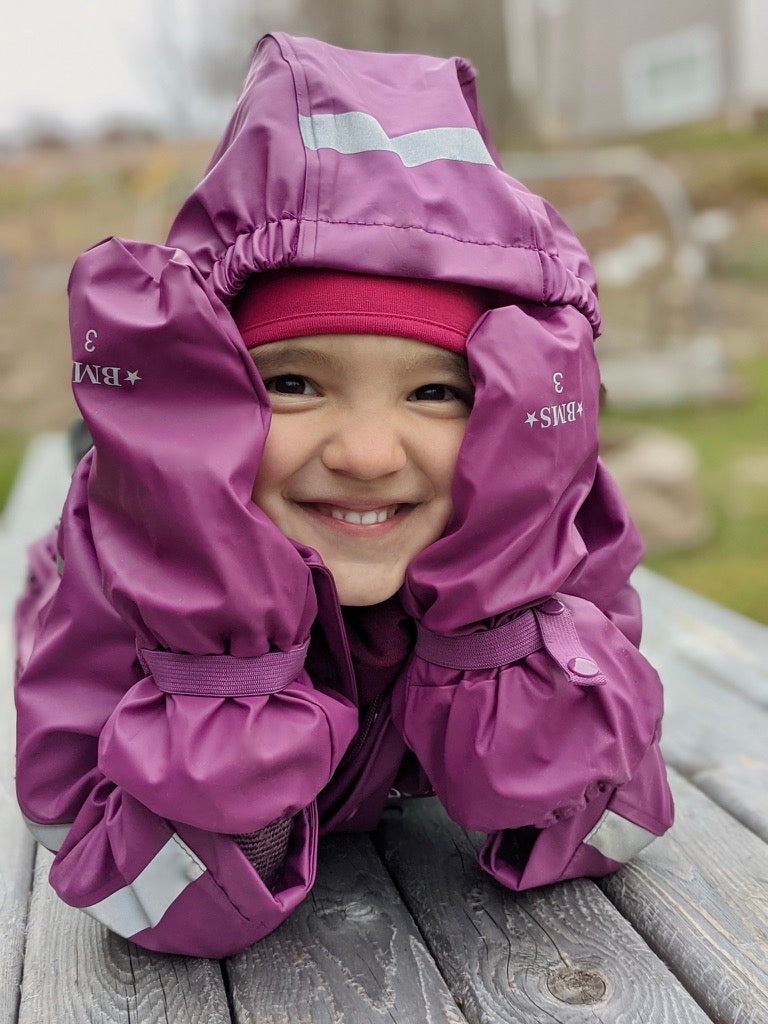 Get ready for spring!
Softskin feel, ecologically responsible, and made for the way children play. Our BMS mitts are 100% waterproof with sturdy welded seams and certified to be free from harmful levels of more than 100 substances known to be harmful to human health.
Testimonials
"My daughter loves these mitts! Her school is outside most of the day, and they always keep her hands warm, are easy to get on and always stay on. And very easy to clean, I highly recommend :)"

JACKIE E

"Since I run a forest school....I know gear! What works, what's easy to get on and off and durability. These mitts work in all seasons. You can even wear them over gloves in the winter when snow is slushy. Highly recommend!"

Tara Carpenter

"After searching high and low I finally found THE best waterproof mitts for all season play for my kids."

AMANDA TALARICO