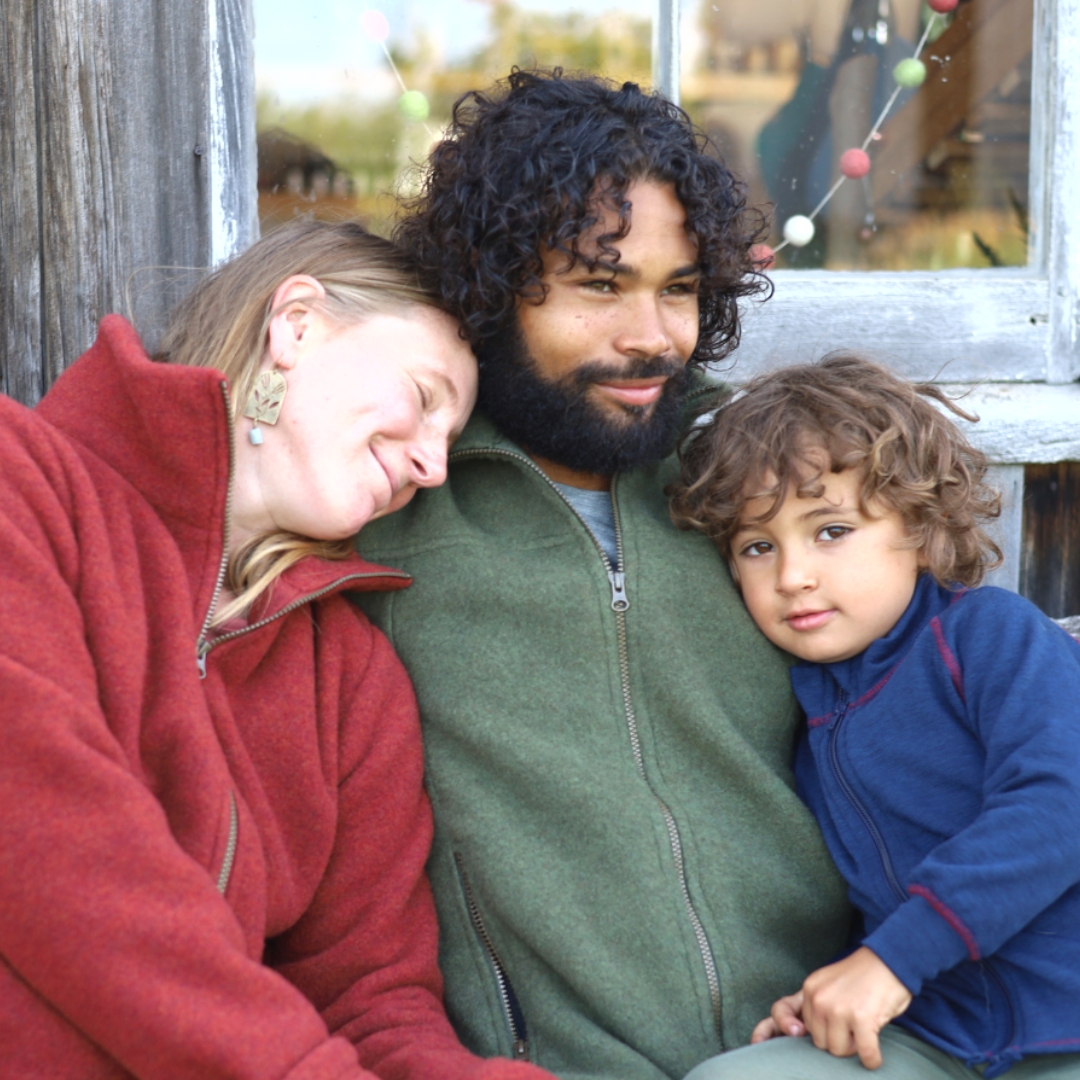 Staying Warm for Winter Adventures
Staying warm is the key to successful winter adventures. By layering from the torso to the fingers and toes, you create the freedom to add or take away clothing to meet the ever changing weather conditions. If your hands and feet are warm, your whole body is warm.
"Warmth holds a very special place in the life of human beings, because it supports the entire spectrum of human experience. There is physical warmth, emotional warmth—the warmth of love, of generosity, of true morality—and all of these "warmths" pour over and merge with each other." (Dr. Adam Blanning)
Merino Base Layers
Maintaining the core body temperature allows that core warmth to spread out to the extremities - right down to your fingers and toes.
SLEEVELESS UNDERSHIRTS
Wear one every day in the winter. This is an essential item all year round.
SHORT SLEEVE SHIRTS
They work well over a sleeveless shirt or on their own. A short sleeve shirt can be more comfortable for those who run warm or are sensitive to long sleeves.
LONG SLEEVE SHIRTS
The long sleeve shirt is a cool to cold weather essential and can be worn over a sleeveless shirt to create more warmth. 
BASE LAYER LEGGINGS
Warm base layer leggings are essential for children as they spend so much time sitting on the floor or on the ground. Start to put them on when the temperatures drop below 10ºC or 50ºF. 
SOCKS
When I visited Hirsch Natur, our sock company, they shared with me that you only need three pairs of wool socks! Wear one, air it for two days and wear it again! I wash mine monthly. Our socks are 100% merino wool and may need mending once in a while but there is much life left after mending! We choose 100% merino for the warmth, any synthetic added to socks will cause feet to sweat which makes it more possible for feet to get cold. 
SHOP BASE LAYERS FOR THE FAMILY
Mid Layers
A mid layer goes between the base layer and your outer layer. Depending on the weather and season, there can be multiple mid-layers.
TURTLENECKS
A turtle neck keeps necks warm when the weather turns. They can be worn over base layers on their own and when it gets colder, under a sweater as well. (children, women and men)
SWEATERS
Mid-layer sweaters are very helpful when we are outside, they maintain core warmth in colder weather and are lightweight. They don't feel cold when they get wet and dry quickly. They are also easy to remove when inside where it is warmer. (babies, children and women)
LEGGINGS
Mid-layer Leggings or knitted pants are worn over base layers and are perfect to wear under rain and snow gear - legs slip in and out with ease and ensures warmth all the way down to the ankles. (babies, children and women)
Outer Layers
The outer layer—or shell layer—protects from the cold, wind, rain, and snow. This layer could be a heavier sweater, a light windbreakers, rain-gear, or snowsuits.
WARM SWEATER OR JACKET
A heavier sweater can be worn on its own as well as under rainwear or snowsuits in the fall and winter. They are lightweight and provide maximum warmth and free movement when the weather turns cold.
We have three different weights:
The lightest weight is the merino terry zippered jacket, the terry texture is on the inside. (children)

The mid weight boiled wool hoodie, or overall, provides a little more warmth and has a hood that fits nicely under the rain jacket. (children)

The warmest is the merino fleece jacket with zipper up the front.  (children and adults)
BOILED WOOL TROUSERS
As a child I saw my grandfather wear boiled wool trousers in the winter as snow pants, they provided the perfect warmth for someone working hard in the snow making maple syrup. These can be worn on their own or under rain gear in colder weather. They are fitted and are super comfortable. (toddlers and children)
RAIN PANTS
Essential to getting outside in any weather ar rain pants. We love the overall style with straps the best as they can be worn with or without the rain jacket and really protect children from moisture in the air or coming from the ground. We also have rain pants with an elastic waist for those older children who are more comfortable with waist pants. (babies to teens)
ONE RAIN JACKET
For wet and cold weather a rain jacket is a must.  BMS rain jackets are designed to work in any kind of wet weather.  The fabric stays soft even when the weather drops below freezing.  This jacket was designed for outdoor nature programs in mind. (babies to teens)
Back to School Accessories
MITTS
Mitts help us to enjoy exploring without getting cold fingers and it is important that we have the right mitts for the weather.  When it is wet, children need a rain mitt that keeps them dry and allows them to explore as much as they like.  When it is cold, warmth is also needed.  When it is very cold doubling up is vital to ensure warmth and dryness.
We have fleece mitts, lined rain mitts and unlined rain mitts for children.  We have fleece mitts and knitted gloves for adults
A fleece mitten with an unlined mitt over top is the ultimate mitten combo. You can wear each of them either on their own or put them together when jack frost is nipping at fingers and toes.
HATS AND BALACLAVAS - MERINO, MERINO FLEECE, MERINO/SILK
We have. a wide variety of hats for the whole family made from wool/silk and merino wool. They can be worn on their own or combined for warmth on the coldest days. 
Our light hats such as the balaclava (shown above),  the rap or the schlupper  are very easy to wear, they hardly feel like they are on your head but they maintain core warmth.  They also fit very nicely into a pocket so that you have in on hand when it is needed or can take it away and store it when it gets too warm.
Thicker hats can be worn on their own or layered over the lighter hats in very cold weather.  These hats offer more warmth in the winter and cold wet weather. 
SCARVES/BUFFS
Our neck buffs come in merino and silk as well as in 100% merino. Pure merino is the warmest and the combination is light and comfortable in the fall and spring.